ICD SERVICES was established in 2004, providing a full suite of fixed-cost, environmental drafting services for site assessment and remediation projects managed by consulting firms. Figures include site maps, site location/topographic/aerial maps, groundwater elevation contour maps, groundwater/soil analytical maps, isoconcentration figures, boring logs and geologic cross sections.

Our expertise in the environmental consulting industry and internet based process for figure and boring log generation puts us ahead of competition in terms of service, pricing and quality.
ICD's philosophy is to provide professional, streamlined services to each of its clients, in a transparent work flow, which is implemented and supported by our ordering system. If our figure standards are acceptable as is, you can begin ordering right away after receiving username and password to our website. If you require specific standards to meet your client or regulator requirments, please let us know and we'll help you set up appropriately customized processes and drafting standards.
ICD's clients log in to our fully automated, internet based ordering system, which allows them to:
Submit work requests
Upload data files
Track statuses
Download ready products
Request changes
Receive invoices
To find out how to register, please contact us at info@icdservices.com or 1-312-239-0505.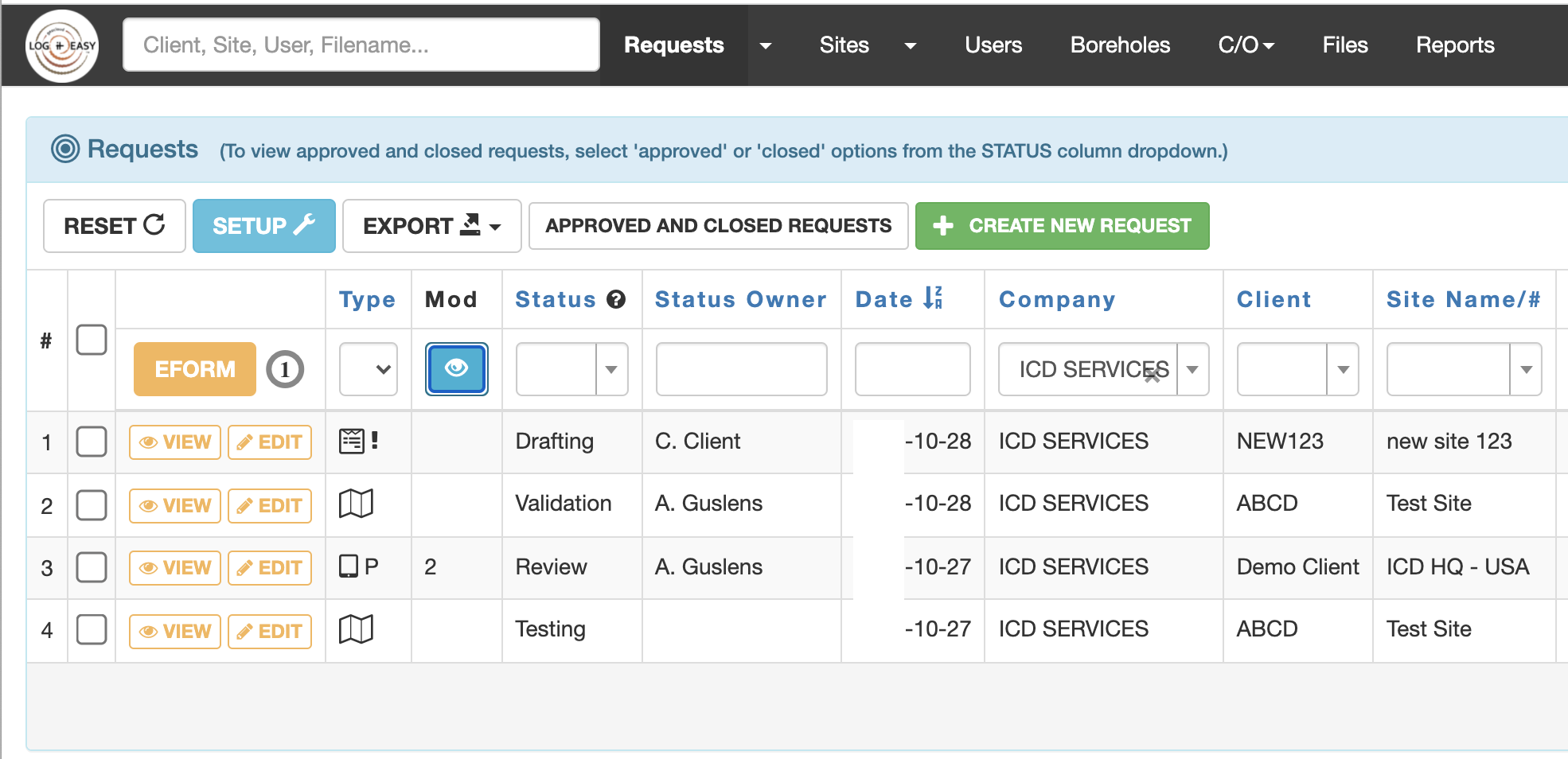 You've got a site assessment, monitoring or remediation project. Here are the top 5 reasons to use ICD SERVICES for your AutoCAD and boring log drafting:

No surprises: fixed prices for all figures.
Predictable timeframes - standard turnaround times (6 or 3 business days).
Cloud based work ordering and project management system – access work requests from anywhere.
Transparent ordering process: view drafting status, workflow, and request edits online.
Set standards for all projects – the symbols, lines, fonts and colors will follow the same standards for all figures.

Sign Up